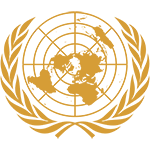 Committee
Disarmament and International Security Committee
Country
Bangladesh
Author
MyMun Position Papers Name: Jaclyn Low Committee: Disarmament and International Security Committee [DISEC] Country: Bangladesh
Topic 1: Missile Defense Missile Defense is one of the most advanced and useful technology that is able to stop a guided missile from striking its target. It has unique features in order to detect, track, intercept as well as cause destruction to the attacking missile to prevent destruction of a certain country or place from others. This project of an anti-missile defense system dated back to the Cold War as countries realized this system was needed in order to prevent another major war between the great powers such as WWII where atomic weaponry gave a huge impact destructive to Japan [ Hiroshima and Nagasaki ].
In third-world and poverty-stricken countries such as Bangladesh, missile defense is extremely vital for their country's safety as they may deem as an easy target for those filled with ambition and aim to take over this country for their own benefits. This in turn, emphasizes the need for Bangladesh to implement this missile defense to provide them with the ability to defend from any attacks. However Bangladesh, being a non-recognized nuclear state ( eg. USA ) currently faces many problems in building and strengthening their missile defense such as their low defence budget ( monetary ), the legal standing to pursue such defense, as well as being much more concerned in geopolitical rivals as compared to thinking further as to be concerned with big nuclear powers, develo...
Subscribe to the
Delegate's Club to fully unlock this Position Paper.
You can search and browse the Position Paper Database and read abstracts for each paper. To get access to the full database and the full content of all Position Papers, get a Delegate's Club subscription Learn More
Subscribe Now!