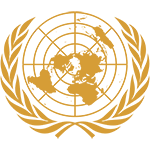 Committee
Disarmament and International Security Committee
Country
Algeria
Author
The Illicit Proliferation of Small Arms and Light Weapons (SALW)..........
The global community has been under violent breakdown since the 1990s and has caused a grave concern throughout the world. The proliferation of small arms and light weapons increases the conflict, violation of international and humanitarian law, outbreak of ethnic, religious, racial, linguistic and other forms of communal strife putting civilians at high risk of death or injury from weapons. In recent conflicts, more people have been killed by small arms and light weapons than by major weapons systems. Small arms are hand-held small caliber firearms, usually consisting of handguns, rifles, shotguns, manual, semi-automatic, and full automatic weapons and man-portable machineguns. Light weapons includes a wide range of medium-caliber and explosive ordnance, including man-portable and vehicle-mounted antipersonnel, antitank and antiaircraft rockets, missiles, grenade launchers, rocket launchers and so on. Small arms and light weapons are easy to use, to be obtained by illegal sales through black markets, easily transported and are widely available at a low cost. In recent years, there has been a striking growt...
Subscribe to the
Delegate's Club to fully unlock this Position Paper.
You can search and browse the Position Paper Database and read abstracts for each paper. To get access to the full database and the full content of all Position Papers, get a Delegate's Club subscription Learn More
Subscribe Now!