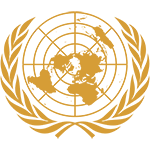 Committee
Special, Political, and Decolonization Commmittee
Country
Indonesia
Author
Committee: Special, Political, and Decolonisation Committee
Country: Indonesia
Delegates: Benjamin Kulo, Brčkalić Hana
Topics: State building Skills and Education in Developing Nations
According to the Fragile States Index one-third of the world's population live in failed, failing, or fragile states. Fragility Index puts Indonesia under a warning and questions the legitimacy of its institutions. Delegation of Indonesia is aware that these states pose a threat to international peace and stability. Therefore, efficient state building process and access to proper education are essential instalments for long-term global peace and sustainable development. Considering the historical background of Indonesia, it can be noted that access and the quality of education in Indonesia has been improved throughout the history. Consequently, it can be fairly claimed that state building has inextricable effect on the quality and access to education in Indonesia and elsewhere.
TOPIC 1 - STATE BUILDING
Indonesia is committed to becoming one of the top ten countries contributing to UN peace operations as a mean of states building. With its Roadmap Vision 4,000 Peacekeepers, Jakarta aims to dramatically increase the 2,724 peacekeepers now deployed in ten UN missions by 2019. Compared to 2014, this would be a doubling of tr...