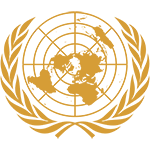 Committee
High-Level Political Forum on Sustainable Development
Country
Haiti
Author
Raphaël Garagnon - International Diplomatic Forum's Delegation
---
The topics under the High-Level Political Forum on Sustainable Development are: "Sustainable Energy" and "Sustainable Cities". As one of the founder members of the United Nations, and in collaboration with the Member States, the Republic of Haiti always strives to fulfill the principles of the Charter of UN. Sustainable development is a priority especially following the earthquake of January 12, 2010, which has shaken the entire country and lead to more than 220 000 deaths including 96 United Nations peacekeepers. The Republic of Haiti supports solutions that promote the sustainability and independence of the recipient country. Haiti has already shown its commitment to achieving a more diverse, sustainable energy supply.
Topic A: Sustainable Energy
Haiti's faces important issues regarding its power sector which is one of the weakest in the Western Hemisphere. Even before the 2010's earthquake, about seven million people were without power. It was estimated that only one out of four Haitians had access to electricity services, and half of those were illegally connected to the power grid. It is one of the lowest electrification rates in the world, therefore, developing this sector is a challenge. Indeed, accessible, efficient, and dependable energy resources are crucial to advance and promote Haiti's long-term development objectives. Because of grid inefficiencies and electricity theft, the losses of electricity were approximately 75%, in 2010, according to World Bank data. Haiti's current infrastructures are both old and costly to maintain and operate. Before the earthquake, about 70% of the electricity was thermal and 30% hydroelectric. Currently the electricity capacity is insufficient t...