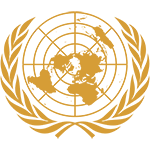 Committee
Special, Political, and Decolonization Commmittee
Country
France
Author
Topic 1: State-building
The state of France affirms the right of citizens of all states to live peaceful, secure lives without the threat of violence or disruption as a result political instability. It is therefore imperative that the United Nations strives to provide assistance wherever possible to states engulfed in turmoil.
Keeping intact the sanctity of the key UN principles of national sovereignty and self-determination will remain a priority for France. In that vein, France would like to press for cooperation and intelligence sharing of external peacekeeping and rebuilding forces with local organizations and officials, to ensure that the states in question do not feel violated in any manner.
France would like to further recommend the vital yet grossly under-utilized role of women in maintaining peace in society by curbing degeneration of conflict into communal violence and therefore recommends long-term p...