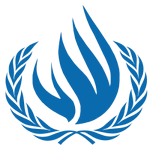 Committee
United Nations Human Rights Council
Country
Ethiopia
Author
ETHIOPIA BETWEEN HEALTH AND POVERTY ISSUES
Ethiopia's population includes people belonging to different ethnic and linguistic groups. In 1984 the Ethiopian state was provided to make the first official census, which revealed- after a second valuation - a population of over 85 million.
From this first statistic there could be calculated other important data such as the percentage of population under 15 ( 43.29) and the percentage of population over 60 (5.13) , that emphasised also the life expectancy at birth (65 years old for female, 62 years old for male).
That manifests the importance of analysing how poverty and inequality affect these data and of course the country itself . Thus become priority to highlight the right to health ...