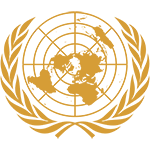 Committee
Disarmament and International Security Committee
Country
Eritrea
Author
Delegation from Eritrea
Represented by Chiara Manfredi (Università LUISS Guido Carli) Lorenzo Scala (Università LUISS Guido Carli)
Position Paper for Disarmament and International Security Committee
The topics for Disarmament and International Security Committee are Violent Non-State Actors and Occupation of Disputed Territories. The delegation of Eritrea recognizes the importance of these topics for the continued security and peace of the world. Our aim is to seek decisions that can decisively help the international community to find solutions to these huge problems, through the active and effective work and support of the United Nations.
I. Violent Non-State Actors
Violent Non-State Actors are strictly involved in the contemporary conflict background. According to the DCAF HORIZON 2015 WORKING PAPER, there is not a universally accepted definition of what an NSA is, but...