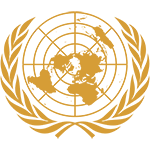 Committee
Special, Political, and Decolonization Commmittee
Country
Democratic People's Republic of Korea
Author
WORLDMUN ROME 2016 The General Assembly Special Political and Decolonization Committee Democratic People's Republic of Korea (DPRK)
Delegates: Srbuhi SAKUNTS, Vivien STRINGER
Introduction
This paper is to outline the DPRK's stand on issues related to State Building and Skills and Education in Developing Nations. The delegation of DPRK strongly believes in the importance and relevance of these two topics in today's world as fragile and failing states concern the entire international community and education is essential to ensure the sustainability of a nation. The Democratic People's Republic of Korea looks forward to discussing these issues and contributing to fruitful debates.
 Topic A: Statebuilding
Throughout the history, the world has seen many successful processes of independence and most of them have led to successful and growing countries. However, considering the current crisis in Syria, it is apparent that the statebuilding is very relevant and highly important issue to the world today. The Charter of the United Nations was adopted on 26 June 1945, which referred to human rights and fundamental freedoms as one of t...