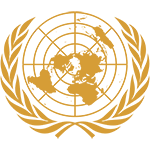 Committee
Economic and Social Council
Country
Sweden
Author
COMMITTEE Economic and Social Council
COUNTRY Sweden
TOPIC Empowering women in line with the SDGs
DELEGATE Silvia Pirselova
Being one of the countries that have put gender equality policies at the top of its priorities, Sweden feels deeply concerned by the achievement of the 5th Sustainable Development Goal. Gender equality and empowerment of women are in no way separate issues. They are a part of process that can be beneficial to all men and women and to our global society in general. Without gender equality in all spheres of life, Sustainable Development Goals remain difficult to be achieved.
Over the last decades, Sweden has dedicated great effort and many resources to ensure equal opportunities for women in both professional and social environment. A strong legal framework was developed to eradicate all forms of violence against women. Today, Sweden has become a country that is more than committed to develop the voices of all women, so they can gain more control and choice in their lives.
We can only acknowledge that some non-negligent global progress has been already done when it comes to gender equality. However, rights of women remain vulnerable. Some women are still trapped in harmful stereotypes, cultural practices and persistent beliefs that jeopardize achieving empowerment of women as a global objective. ...