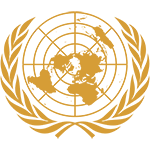 Committee
Economic and Social Council
Country
Belgium
Author
Delegation: The Kingdom of Belgium
Committee: ECOSOC
Topic: Empowering women in line with the sustainable development goals
During 2016, the Kingdom of Belgium signed an agreement with the United Nations to promote women's rights and gender equality. The arrangement had the goal to formalize and strengthen the collaboration for promoting women's right and gender equality. Also, The United Kingdom of Belgium also guaranteed equality between men and women in their Constitution by 2014.
Belgium commits to support UN Women to realize its mission to empower women in order to fuel developing economies' productivity and growth. For Belgium, this means a strong focus on inclusive and sustainable economic growth and more particularly on entrepreneurship.
The Kingdom of Belgium steps it up for gender equality and women's empowerment with 25 commitments to act, covering both its external and internal policies. While continuing its strategic partnership with UN Women, Belgium will adopt a new gender s...