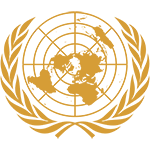 Committee
Social, Humanitarian and Cultural Committee
Country
Lebanon
Author
Country: Lebanon Committee: Social, Humanitarian and Cultural Affairs Committee (SOCHUM) Topic A: Mental Health
Mental health is defined by the World Health Organisation (WHO) as "a state of well-being in which every individual… can work productively and fruitfully, and is able to make a contribution to her or his community". Approximately one in four people experience a mental health condition, however, a large percentage do not have access to treatment, resulting in patients being neglected, unable to participate fully and functionally in society.

Mental health expertise in Lebanon is ranked high among the Middle East, based on the number of mental health professionals, with 60 psychiatrists and 100 clinical psychologists per 4 million Lebanese. Lebanon relies on Non-Governmental Organisations (NGOs) and the private sector to provide mental healthcare; budget allocations to mental health at 5% is higher than the global average of 3.2%. Around 49% of the population experienced war-related trauma, this increased their vulnerable to mental illnesses. This proves even more serious with crises and conflicts involving Lebanon such as the Hezbollah militant group located in Lebanon, an influx of Syrian refugees putting pressure on existing resources increase the difficulty to create a long-term plan on mental healthcare. In 2014, Lebanon launched the National Mental Health Programme, aiming to reform mental healthcare and provide services beyond medical treatment in the community level. Lebanon supports the WHO Mental Health Action Plan 2013-2020 which calls for changes with specific and practical targets for countries to work towards.

The reason mental heal...