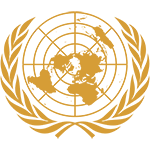 Committee
Social, Humanitarian, and Cultural Committee
Country
Croatia
Author
Republic of Croatia.
Position Paper – Social Humanitarian, and Cultural Committee.
Croatia covers 56,594 square kilometres and it´s located Southeast Europe, and the Mediterranean. Croatia is a republic governed under a parliamentary system. Croatia is a member of ILO since 1992; the country has ratified 60 ILO International Labour Standards (Conventions) , including the eight fundamental Conventions. According to its Constitution, the ILO maintains r...