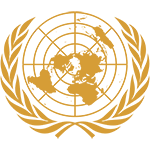 Committee
High-Level Political Forum on Sustainable Development
Country
China
Author
Delegation from the People's Republic of China
Represented by Sciences Po Lille
Position Paper for the High-Level Political Forum on Sustainable Development
The topics before the High-Level Political Forum on Sustainable Development are: Sustainable Energy ; Sustainable Cities. The People's Republic of China is deeply devoted to creating effective measures that promote "sustained and inclusive economic growth, social development (and) environmental protection" and recognize their interlinkages, as stated in "The Future We Want" (A/RES/66/288).
Topic A: Sustainable Energy
Recalling the Paris Agreement adopted during the 21st session of the Conference of the Parties (FCCC/CP/2015/L.9), China affirms the need to "promote universal access to sustainable energy in developing countries (…) through the enhanced deployment of renewable energy". Sustainable energy is essential to achieve an environmentally friendly and socially inclusive economic growth, since it deals with the issues of climate change and greater access to energy. As Secretary General Ban-Ki Moon highlighted in its vision statement for the Sustainable Energy for All (SE4ALL) initiative in 2011, sustainable energy has the potential to improve global human well-being.
Since fossil fuel combustion represents 90% of China's carbon emissions, China is particularly concerned with the issue of sustainable energy. Fossil fuels impact not only the environment but also social equity and human health. At the end of 2012, 2,5 mil...