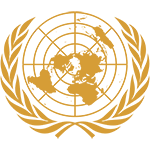 Committee
Social, Humanitarian, and Cultural Committee
Country
Chile
Author
REPUBLIC OF CHILE
THIRD COMMITTEE OF THE GENERAL ASSEMBLY
Delegates:
Karen Chica

Maria Bournousouzi
A. International Labor Standards
International labor standards have grown over the years with the intention of creating a fair system for workers worldwide. The Republic of Chile is one of the countries that significantly contributes to the stability and fairness of workers' rights.
However, it is difficult to implement these standards on a global scale, as every nation has a different economic system. International labor standards tend to be too general to be effectively adopted and enforced at national level. Yet, there is no alternative to ILS to curb the worldwide phenomenon of violation of workers' rights. Thus, it is wise that ILS ought to be general and every state should specialize by adapting them to its system. The "core" labor standards can show the way of applying them, like the foundations of a building. They should not constitute...