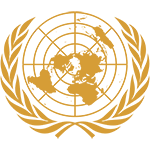 Committee
Special, Political, and Decolonization Commmittee
Country
Canada
Author
Topic A: Statebuilding
Canada is building on its long tradition of supporting and participating in UN peace operations while promoting innovative peace- and statebuilding policies and activities. Canada supports strengthening the capacity of the UN to provide coherence to its peacebuilding efforts, both in the pre- and post-conflict stage, in order to conduct peace operations that effectively meet the needs of the host country and its population.
Therefore, Canada continues to actively support aspects of the UN reform agenda, such as the Outcome Document of the 2005 World Summit. Canada believes that peacekeeping as well as peace- and statebuilding are inextricably linked together and have to be included in a comprehensive peacebuilding approach from the onset of a peacekeeping mission by generating greater attention to the long-term process of peacebuilding.
As a result, Canada advocates enhancing the cohe...