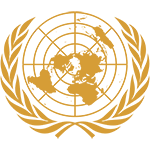 Committee
Social, Humanitarian and Cultural Committee
Country
China
Author
Mental health is a pertinent issue to China, where social and cultural stigmas stand in the way of progress among the rural people, and social inequality and income disparity impedes progress among urban dwellers.
China's stance is that indeed, education and awareness are necessary to ensure the welfare and dignity of those suffering from mental illness, especially among the more rural folk in China who still hang on to more superstitious beliefs. Legislative framework is also necessary to ensure accessible and effective healthcare where needed.
China's main concern is how to repair inadequate health care systems that are...