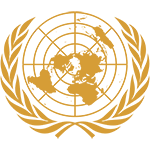 Committee
Disarmament and International Security Committee
Country
Brunei Darussalam
Author
Position Paper
Disarmament and International Security Committee The Nation of Brunei, the Abode of Peace Rome 2016
Alex Stone & Bradley Watson (University of Queensland)
Violent Non-state Actors
Violent non-state actors represent an untraditional and transnational threat to the stability of the international system. The flexible definition of a violent non-state actor and the varying forms of recognition taken by states further complicates this topic.
The Nation of Brunei, the Abode of Peace, welcomes the decision by the United Nations to address this important issue. The lack of sustained international and regional cooperation in resolving the threat of violent non-state actors has greatly damaged the sovereignty and stability of several states. The Nation of Brunei particularly acknowledges the destabilising influence of terrorism in the Middle East and crime syndicates in South-East Asia.
Recognising this, in conjunction with what was indicated by the Chair, the Nation of Brunei understands that the international community needs to address violent non-state actors in accordance with their various actions. Although related, violent non-state actors require case-specific approaches. The distinguishing of terrorist organisations, private militias, p...