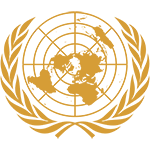 Committee
Social, Humanitarian and Cultural Committee
Country
Egypt
Author
SMUN 2016 Position Paper
**Committee: Social, Humanitarian and Cultural Affairs Committee (SOCHUM) Delegate of the Arab Republic of Egypt
Topic A: Mental Health**
In recent years, mental disorders and psychosocial disabilities have been increasingly recognised as global development issues (Eaton et al., 2014). WHO estimates that one in four people will experience a mental health condition in their lifetime, with approximately 600 million people worldwide being disabled as a consequence (Kohn et al., 2003).
The growth in global awareness for mental health conditions is reflected by WHO and relevant organisations developing the Mental Health Gap Action Programme (mhGAP) to provide evidence-based resources for governments and civil society to do this in a practical way.
Mental disorders have been recognised in Egypt for millennia; mental health legislation was introduced in Egypt in 1944, ahead of most other Arab and African countries. There has also been a constant attempt to update the existing laws dealing with mental health. For instance, the National Mental Health Programmes 1991–1996 and 1997–2003 focused on the inclusion of mental health in primary health care, training family doctors to deal with the main bulk of mental disorders, and raising public awareness regarding recognition of mental disorders and referral routes (A. Oka...