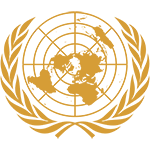 Committee
Disarmament and International Security Committee
Country
Botswana
Author
Delegation of The Republic of Botswana Disarmament and International Security Committee Pablo Coronado & Alicia Gomez Texas A&M International University
The topics under Disarmament and International Security Committee are: Violent Non-State Military Actors (VNSA); and Occupation of Disputed Terrorists.
I. Violent Non-State Military Actors
The Republic of Botswana has had a variety of terroristic groups who have managed to tear the surreal safe atmosphere the country has had for the past decades. Because of this, we are in desperate need of a solution to permanently eliminate current and future attacks. Ironically enough, there are a numbers of non-state military organizations that have actually helped out the community through a variety of ways. These illegal organizations often develop a relation with the rest of the people in the community, and sometimes even serve as vigilantes. Nonetheless, this becomes a problem when such organizations work violently and against the people. Because these groups can either work for or against the community, they should be handled differently. Despite the fact that they have committed crime should not make government officials...