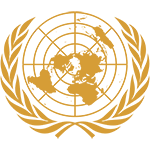 Committee
Commission on Science and Technology
Country
Bolivia
Author
Delegation: The Plurinational State of Bolivia
Committee: Commission on Technology and Science
Topic: Biotechnology for Developing Nations

 Food shortages and hunger are one of the great challenges we face on our world. There are currently 800million undernourished people worldwide, according to the World Food Programme. On the next several years, as the world population will continue to grow at an exponential rate matched by an agricultural inefficiency and underproduction, food security will pose an even greater complication especially in developing countries. Thus, it is of extreme importance that the international community cooperates unanimously on this issue by finding alternative and reliable agricultural ...