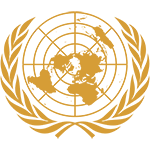 Committee
Security Council [University/College only]
Country
France
Author
Committee: United Nations Security Council
Country: French Republic
Topic one: Situation in Kosovo
Issues Background On February 17, 2008, Kosovo declared its independence from Serbia, sparking celebration among the country's ethnic Albanians, who form over 90% of the country's population. Serbia and the Kosovo Serb minority heatedly objected to the declaration and refused to recognize it. Serbia continues to view Kosovo as its province.
Currently Kosovo faces a myriads of internal and external problems. Economically, the country suffers from high unemployment rate and rampant poverty. The society is crippled by serious problem of human trafficking, refugee crisis and ill-maintained public facilities. Politically, Kosovo is in need of addressing its weak democratic system characterised by the lack of faith in the state and low voter turnout during general elections. Lastly, under the broader context of international politics, the country also needs to asserts its national sovereignty and garner wider international recognition, especially from the major powers such as China and Russia.
Country Stance
The French Republi...