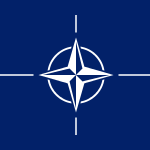 Committee
North Atlantic Treaty Organization
Country
Slovenia
Author
Committee: North Atlantic Treaty Organisation
Topic: The Situation in Afghanistan
Country: Republic of Slovenia
Slovenia has been involved in the suppression of the Taliban Government through many ways like of economic, military, collective internal discussion wise as seen in the activities in which Slovenia has taken place in: the International Security Assistance Force (ISAF), where it has provided 18 percent of its troops were deployed and the active participation of the Slovenian Armed Forces (SAF) in the ISAF since February 2004 on the basis to support military operations and in the efforts of the provision of assistance to the government of the Islamic Republic of Afghanistan to maintain and create a secure environment. Slovenia also contributed 321000 US dollars to the Afghan National Army (ANA) Trust Fund to allow for better financial sustainability of the Afghan National Security Forces (ANSF).
Slovenia sees it as one of her responsibilities to take part in international operations to maintain security and stability in Afghanistan. Terrorism originating from the region may not have targeted Slovenia directly, however it does still implicate the economy and security of the European continent as well as the world. It should be noted, however, that Slovenia prioritises the security and stability of Southern Europe over security in Afghanistan due to proximity to the Balkans. However, prolonged participation in such international operations has undoubtedly placed a strain on the economy of the Republic of Slovenia, especially during times of economic crisis. Also, Slovenia does not face much domestic support in her participation in the ISAF as well as the Resolute Support Mission (RSM) unlike its operations in the Balkans which the Slovenian people look more favourably upon due to emotional ties.
Hence Slovenia believes that though undoubtedly there is a need to help the government of Afghanistan to establish a safe and secure environment to allow for reconstruction efforts, on the other hand there is also a need to accelerate efforts to place the responsibility of the security of Afghanistan back into the hands of the ANSF as it is neither durable nor sustainable for Slovenia and NATO to continue rema...