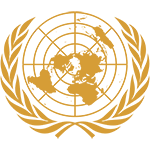 Committee
Disarmament and International Security Committee
Country
Austria
Author
Author: Daphne Chiang and William McLean
Country: The Republic of Austria
Committee: The Disarmament and International Security Committee
Topic A: Violent Non-State Actors
I. A New Paradigm: Violent Non-State Actors in World Politics
The technological revolution in communication and transportation has seen global politics progressing towards interdependence. No longer are the most important actors in world politics defined by the conventional criteria for statehood and state sovereignty, that is, control of people and territory. These concepts have become increasingly anachronistic. The rise and power of non-sovereign entities, ranging from peaceful activists like Hizb ut-Tahrir to violent extremists like Al-Qaeda are indicative of shifts in the global power dynamic. States now are confronted with the new challenge of dealing with those who exploit state authority and use violence as their modus operandi to achieve their political, ideological or economic goals. The Republic of Austria understands the strain Violent Non-State Actors have not only on the peace and security of the international realm, but also the livelihood and safety of those who live within areas in which VNSAs actively operate. While we strongly believe that reducing the influence and power of these actors are critical to the preservation of global security, we also understand the difficulty of imposing a dichotomous conception of good and bad. VNSAs that facilitate shadow economies and are superior than the state authority in meeting the financial needs of its people are often viewed locally as powerful, effective and resourceful, translating for many locals into a belief that VNSAs are beneficial authorities (Idler and Forest 2015). Therefore, the methods that we utilize to reduce the influence and power of VNSAs, from appeasement to elimination, must be considered carefully in order to prevent insecurities or feelings of injustice that arise from proposed actions to lead to further opposition and violence.
II. Efforts to combat VNSAs
The Republic of Austria has adopted many safeguards to address issues that affect the operations of VNSAs. According to the 2014 Country Reports on Terrorism by the United States of America's Department of State, the primary concern for Europe is centered on the threat imposed by 'foreign terrorist fighters participating in the conflict in Syria and Iraq in the ranks of such groups as al-Nusrah Front and the Islamic State in Iraq and the Levant (ISIL)'. Austria's Office for State Protection and Counterterrorism (BVT) estimated that 160 Austrians were currently fighting in Syria and Iraq (U.S. Department of State 2014: np). To address this, Austria is a member of the Global Coalition to Counter the Islamic State in Iraq and the Levant and has taken a whole-of-government approach to implement UN Security Council Resolutions 2170 and 2178 on the 'Threats to international peace and security caused by terrorist acts (U.S. Department of State 2014: np)'. Regionally, the state has also adopted a broad legal framework with its amendment to the Security Police Act in 2012 to allow wiretapping of individual suspects or small groups (Albrecht, J. F. and D. K. Das 2011: 60). Through its support for international counterterrorism efforts and its monitoring and surveillance of potential members of VNSA groups, the Republic of Austria stresses the need to limit and control the prevalence and outreach of Violent Non-State Actors.
Similarly, Austria has also established its interest in combatting VNSAs by ratifying the United Nations Convention against Transnational Organized Crime (UNTOC) with focus on criminalizing corruption and money laundering, both of which contribute to shadow economies of VNSAs and help sustain their operations. Austria also ratified the United Nations Convention Against Illicit Traffic in Narcotic Drugs and Psychotropic Substances in 1988 and the Arms Trade Treaty (ATT) in 2014 in its aim to regulate internation...