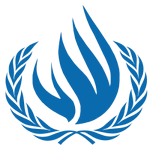 Committee
Human Rights Council
Country
United Kingdom
Author
Topic A : The Human Rights of Human Rights Defenders
The United Kingdom, along with other international partners, will continue to raise awareness to human rights violations. Thus, we firmly condemn any harm caused to human rights defenders. Human rights defenders advocate social justice, rule of law, transparency, fight against corruption, promote human rights of minorities, support democratization. It is our collective duty to ensure their safety and to advocate individuals and organizations ensuring the effectiveness of civil liberties.
Our aim has always been to tackle the root causes of human rights violations, to strengthen institutions and governance, to support the promotion and protection of human rights, democracy and the rule of law. We were leaders on human rights in 1215, as the Magna Carta was sealed, and believe me we remain leaders now in 2016.
The United Kingdom is seriously concerned about the trials, convictions, detention and house ar...