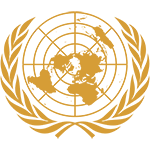 Committee
SPECPOL (ENG - Beginner)
Country
RWANDA
Author
Delegation from the Republic of Rwanda
Position Paper for the Special Political and Decolonization Committee
The topics before the Special Political and Decolonization Committee (SPECPOL) are the right of people to self-determination and the exploitation of natural resources in conflict zones. The Republic of Rwanda looks forward to working multilaterally with Member States in addressing these issues at the upcoming conference.
I. I- The right of people to self-determination
The right of people to self-determination is an ongoing matter of debate as many countries are affected by independence movements that have not been always successful such as in Kashmir, Baluchistan, Catalonia, Kurdistan, Quebec, Somaliland and Chechnya. The right to self-determination is a human right universally recognized by the international community ever since the founding of the United Nations: in the Universal Declaration of Human Rights, article 15 declares that...
Subscribe to the
Delegate's Club to fully unlock this Position Paper.
You can search and browse the Position Paper Database and read abstracts for each paper. To get access to the full database and the full content of all Position Papers, get a Delegate's Club subscription Learn More
Subscribe Now!