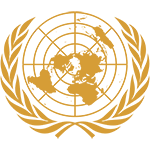 Committee
Security Council (ENG - Advanced)
Country
South Africa
Author
TOPIC 1: PRIVATE WARFARE AS A THREAT TO INTERNATIONAL PEACE
Africa has struggled to maintain security for centuries. One of the main reasons for its instability is the large amount of violence roaming the continent, mainly due to the employment of mercenaries. As the continent's leading nation and only representative in the current UNSC, The Republic of South Africa greatly opposes the privatization of warfare. It strips the state of its right to a monopoly of organized violence. Therefore, it poses a great hazard to its authority and control over the nation. This ultimately leads to a threat to democracy, as the state cannot fulfil its function as a granter of security.
Praising the work of the Working Group on the use of mercenaries as a means of violating human rights and impeding the exercise of the rights of peoples to self-determination, South Africa recommends a further renewal of the group's activity by another three years. Noting the success of the Private Security Industry (PSI), Private Security Companies (PSCs), and Private Military Companies (PMCs), South Africa further endorses redistributing power from private force to state force or private sectors that aid governments in their work. This is attributed to the fact that PSI, PSCs, and PMCs are an industry working under disclosure and are org...
Subscribe to the
Delegate's Club to fully unlock this Position Paper.
You can search and browse the Position Paper Database and read abstracts for each paper. To get access to the full database and the full content of all Position Papers, get a Delegate's Club subscription Learn More
Subscribe Now!