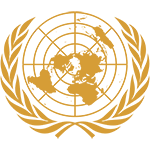 Committee
SPECPOL (ENG - Beginner)
Country
Austria
Author
Head of: Austria
Committee: SPECPOL
Honourable chairs and fellow delegates,
Austria wants to talk about '' The right of people to self-determination '' and '' The exploitation of natural resources in conflict zones ''. When we talk about human rights, we talk about self-determination. On the basis of that right, we freely determine our political status and strive freely for our economic, social and cultural development.
When w...
Subscribe to the
Delegate's Club to fully unlock this Position Paper.
You can search and browse the Position Paper Database and read abstracts for each paper. To get access to the full database and the full content of all Position Papers, get a Delegate's Club subscription Learn More
Subscribe Now!