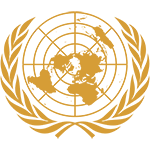 Committee
SPECPOL (ENG - Beginner)
Country
Sweden
Author
Delegate: Commonwealth of Australia
Committee: Special Political and Decolonization Committee (SPECPOL)
Question of: The right of people to self-determination
The Kingdom of Sweden aspires to be a clear voice for human rights around the world – not just in words but also in actions. To the Swedish government, the respect of human rights is not just a foreign policy goal in itself, but...
Subscribe to the
Delegate's Club to fully unlock this Position Paper.
You can search and browse the Position Paper Database and read abstracts for each paper. To get access to the full database and the full content of all Position Papers, get a Delegate's Club subscription Learn More
Subscribe Now!