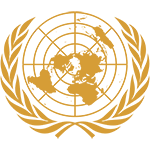 Committee
Security Council (ENG - Advanced)
Country
Belgium
Author
United Nations Security Council Meeting - 24 & 25 May 2019
Positions of the Kingdom of Belgium on the topics under debate
Made by Hassan Mariotte and Thibault Besnier, Representants of the Kingdom of Belgium at the United Nations Security Council,
On the behalf of his Majesty King Philip
Private Warfare As A Threat To International Peace
By The Right Honorable H.Mariotte
In the light of the UN Security Council (UNSC) meeting to come, on the matter of the Private Warfare as a Threat to International Peace, The Kingdom of Belgium would like to remember its longstanding commitment to a peaceful and secure world. Since 1934 private militias and private military companies have been prohibited on our national territory. In May 2002 Belgium ratified the International Convention against the Recruitment, Use, Financing and Training of Mercenaries (A/RES/44/34) [1].
But far from ignoring the reality of the XXIth century involving Private Military and Security Companies (PMSCs) activities, Belgium joined the Montreux Document [2], emphasizing once more its commitment to a secure world and its wish for a more pertinent PMSCs regulation. Since this document is not a legally binding instrument, such one is urge...
Subscribe to the
Delegate's Club to fully unlock this Position Paper.
You can search and browse the Position Paper Database and read abstracts for each paper. To get access to the full database and the full content of all Position Papers, get a Delegate's Club subscription Learn More
Subscribe Now!