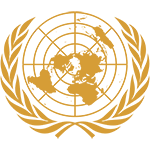 Committee
Security Council (ENG - Advanced)
Country
United Kingdom
Author
SECURITY COUNCIL
THE UNITED KINGDOM
Raha Sayadifar (Delegation: Poli'Gones Lyon)
Paper 1: The private warfare as a threat to international peace
Private military has an undeniable role as an important provider of security for UK citizens and officials operating in hostilities. However, we recognize the deeply negative effects that con recognized the deeply negative effects that contemporary forms of mercenary activities can have. Effects that are directly linked and can be considered as barriers to achieving the Sustainable Development Goals.
The United Kingdom is committed to supporting its less developed partners in achieving their vision for a more prosperous world. Its efforts focus on providing support to building the capacity of security and justice institutions, and training for example in the case of Africa, of African peacekeepers, as well as aligning development support with measures for Africa's long-term stability. In addition, the United Kingdom is stimulating investment to build infrastructure and create jobs, supporting the youth in countries suffering from mercenary activities, and help empower women in those countries. Indeed, the control of the negative effects of private warfare must involve as much inclusive help as possible. This holistic approach must be applied to the modern mercenary phenomenon, which is not only a source but als...
Subscribe to the
Delegate's Club to fully unlock this Position Paper.
You can search and browse the Position Paper Database and read abstracts for each paper. To get access to the full database and the full content of all Position Papers, get a Delegate's Club subscription Learn More
Subscribe Now!