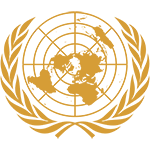 Committee
SOCHUM (ENG - Intermediary)
Country
Philippines
Author
Committee: SOCHUM
Topic: The protection of the right of the religious minorities
Country: Philippines
Delegate: Tanya Justet – University Jean Moulin Lyon III
In 1992, the United Nations Minorities Declaration in its article 1 refers to minorities as based on national or ethnic, cultural, religious and linguistic identity, and provides that States should protect their existence.
Protecting minorities is essential and the Philippines always preached a culture of peace, and always tend to reach to their minorities. By nature, the Philippines have a very diverse population and thus, must enact laws to protect the minorities. For example, the rights and protection of indigenous people is guaranteed by the Philippine Constitution and by law with "The Indigenous Peoples Rights Act". It is among the fir...
Subscribe to the
Delegate's Club to fully unlock this Position Paper.
You can search and browse the Position Paper Database and read abstracts for each paper. To get access to the full database and the full content of all Position Papers, get a Delegate's Club subscription Learn More
Subscribe Now!