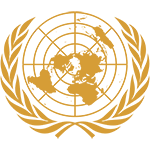 Committee
DISEC (FRA - Intermédiaire)
Country
Germany
Author
Position Paper - LyonMUN
Allemagne
DISEC
Sujet 1 : Favoriser le multilatéralisme dans le domaine du désarmement et de la non-prolifération
Mesdames et Messieurs les présidents du Comité, Honorables délégués,
Le multilatéralisme est la victoire du XXème siècle. Cette victoire, si âprement obtenue, est la solution apportée par les Nations Unies pour rebâtir un système de relations pacifiques entre Etats. C'est la constatation par l'histoire que le nationalisme mène à la perte de l'Homme.
Or si le multilatéralisme a dans ses premiers élans apporté une solution crédible à nos problèmes, il est désormais acculé par l'apparition et le renforcement de nouvelles menaces. Celles-ci sont la conséquence de notre pouvoir, toujours plus grandissant sur le monde. L'Homme peut désormais faire bien plus qu'il ne le pouvait auparavant. Il peut laisser des traces plus profondes s'illustrant dans les tests d'armes nucléaires, le changement climatique, l'extraction de matières premières du sol. Ces nouvelles possibilités servent l'invention et la perfection d'armes toujours plus destructrices et dangereuses pour l'ensemble de la communauté internationale.
Subscribe to the
Delegate's Club to fully unlock this Position Paper.
You can search and browse the Position Paper Database and read abstracts for each paper. To get access to the full database and the full content of all Position Papers, get a Delegate's Club subscription Learn More
Subscribe Now!