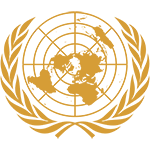 Committee
SPECPOL (ENG - Beginner)
Country
France
Author
1/ The right of people to self-determination
In a constantly globalising world, the french's view is that it is important for people to be in adequation with their national identity. It is necessary that states remain strong against trans-national organisation which are more powerful. Currently, the main way to allow people to get the self-determination is the vote. The vote has been used a lot of times to answer self-dertimination questions as showed the 200 referendums since its creation in Avignon. The catalan cris...
Subscribe to the
Delegate's Club to fully unlock this Position Paper.
You can search and browse the Position Paper Database and read abstracts for each paper. To get access to the full database and the full content of all Position Papers, get a Delegate's Club subscription Learn More
Subscribe Now!