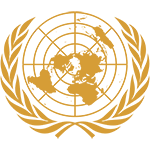 Committee
DISEC (FRA - Intermédiaire)
Country
Poland
Author
République de Pologne
Comité : DISEC
Sujet A : Favoriser le multilatéralisme dans le domaine du désarmement et de la non-prolifération
La recherche de la supériorité militaire en termes d'armement et d'équipement a été à l'origine d'un lien entre la science et la guerre dont les plus formidables produits sont les armes de destruction massive. Elles incluent les armements nucléaires mais aussi bactériologiques et chimiques. Ces armes sont des instruments politiques qui peuvent être facteurs de paix par la dissuasion ou, au contraire d'extrême danger.
Les Etats dotés de l'arme nucléaire font reposer leur politique de défense sur la dissuasion créée par la possession de ces armes à la puissance phénoménale. Le problème de la sécurité des Etats non dotés se pose néanmoins, se pose alors le problème de la ...
Subscribe to the
Delegate's Club to fully unlock this Position Paper.
You can search and browse the Position Paper Database and read abstracts for each paper. To get access to the full database and the full content of all Position Papers, get a Delegate's Club subscription Learn More
Subscribe Now!