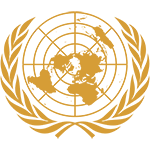 Committee
Security Council (ENG - Advanced)
Country
China
Author
Position Paper- PRIVATE WARFARE AS A THREAT TO INTERNATIONAL PEACE- China (Zohar Maor) UNSC
Background: China's expanding footprint in Africa and other unstable areas around the world has spurred demand for private security. Between 2006 and 2010, the government had to rescue 6,000 citizens from countries including East Timor, Chad, Lebanon, Solomon Islands, Tonga, Thailand and Haiti. In 2011, conditions in Libya and Egypt meant 48,000 Chinese citizens had to be evacuated. This and the early experiments with hiring western security contractors were disappointing, which only served to increase the demand for homegrown security firms. Over the past 15 years, the Chinese private security industry has modernized the services offered to clients, who remain mostly Chinese. Most of the security challenges facing Chinese companies stem not from the inability of Central Asian countries to provide basic security, but from clashes between the local populations and workers and the deeply rooted fear that an influx of Chinese workers might affect demographics. These and future incid...
Subscribe to the
Delegate's Club to fully unlock this Position Paper.
You can search and browse the Position Paper Database and read abstracts for each paper. To get access to the full database and the full content of all Position Papers, get a Delegate's Club subscription Learn More
Subscribe Now!