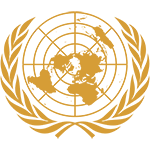 Committee
DISEC (FRA - Intermédiaire)
Country
Netherlands
Author
Position Paper – Pays-Bas
Mesdames les présidentes de comité, Mesdames, Messieurs, Chers délégués,
• Favoriser le multilatéralisme dans le domaine du désarmement et de la non-prolifération
La délégation néerlandaise tient à souligner le caractère urgent et primordial de cet enjeu de multilatéralisme quant au désarmement. La question aurait dû être réglée il y a de cela bon nombre d'années, au sortir de la guerre froide. Aujourd'hui, le monde doit suivre une voie apaisée et empreinte de stabilité. Au lieu de cela, la tendance est à l'absence de consensus et aux tensions entre grandes puissances.
En l'espèce, la ligne des Pays-Bas est claire. Le pays a été le seul des membres de l'OTAN à participer dans le cadre de l'ONU aux négociations du projet de traité sur l'interdiction des armes nucléaires. Celui-ci a été ratifié le 7 juillet 2017 par 122 autres pays, alors que dans le même temps des puissances nucléaires n'ont pas daigné prendre part aux négociations. Ce projet a pour objectif de rendre illégale la dissuasion nucléaire, tout comme l'utilisation des armes nucléaires. Les Pays-Bas ont donc pour volonté d'avoir un...
Subscribe to the
Delegate's Club to fully unlock this Position Paper.
You can search and browse the Position Paper Database and read abstracts for each paper. To get access to the full database and the full content of all Position Papers, get a Delegate's Club subscription Learn More
Subscribe Now!