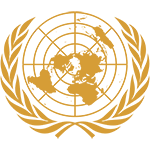 Committee
DISEC (FRA - Intermédiaire)
Country
Peru
Author
Comité : DISEC
Sujet : Favoriser le multilatéralisme dans le domaine du désarmement et de la non-prolifération.
Pays : Pérou
Délégué : Vénaïg PIJOFF
Honorables Chairs, Mesdames et Messieurs les délégués,
Le système international présenté comme un monde multipolaire ainsi que l'apparition de nouveaux enjeux et de nouvelles problématiques semblent compromettre le multilatéralisme. Par ailleurs, ce dernier apparait comme étant la meilleure solution pour faire face aux enjeux du monde actuel. Les armes de toutes sortes ainsi que leur prolifération est une problématique qui persiste et qu'il est important de maîtriser et de résoudre.
C'est notamment avec l'avènement de l'arme nucléaire sur la scène internationale que le besoin d'encadrer son développement a émergé. L'AIEA est donc créé en 1956 pour promouvoir le nucléaire civil plutôt que militaire. Puis le Traité de non-prolifération des armes nucléaires (TNP) voit le jour en 1968.
Il est important de souligner que des pays ont formé des zones exemptes d'armes nucléaires, comme la zone couvrant de l'Amérique latine et les Caraïbes avec le traité de Tlatelolco dont la République du Pérou fait partie.
La Conférence d'examen du TNP en 2020 est un moment important pour que ce traité se perpétue, car malgré les critiques négatives qui lui sont adressées, force est de constater que c'est un traité majeur pour le désarmement et la non-prolifération.
L'utilisation d'ar...
Subscribe to the
Delegate's Club to fully unlock this Position Paper.
You can search and browse the Position Paper Database and read abstracts for each paper. To get access to the full database and the full content of all Position Papers, get a Delegate's Club subscription Learn More
Subscribe Now!