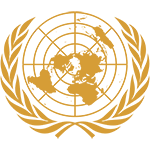 Committee
DISEC (FRA - Intermédiaire)
Country
France
Author
1). Mesdames et Messieurs les présidents du Comité, Honorables délégués,
Le problème du désarmement a été envisagé dans le cadre d'une approche multilatérale dès qu'il a été évoqué pour la première fois à l'échelle mondiale à la fin du XIXème siècle. Depuis cent ans, on a réussi à bâtir un système relativement stable basé sur les principes fondamentaux du droit international et permettant de maîtriser les armements. Cependant aujourd'hui, ce système fait face à de nombreux obstacles.
En septembre 2018, le Président français E. Macron a constaté devant la tri...
Subscribe to the
Delegate's Club to fully unlock this Position Paper.
You can search and browse the Position Paper Database and read abstracts for each paper. To get access to the full database and the full content of all Position Papers, get a Delegate's Club subscription Learn More
Subscribe Now!