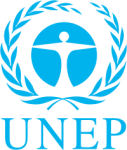 Committee
EC - Environmental Commission
Country
India
Author
Position Paper
Topic 1: Taking measures to prevent illegal logging, poaching, and fisheries
Logging, overfishing and poaching pose a serious threat to the world's biodiversity and the environment. With the increasing demand for wood, rising popularity of poaching and higher demand for fish, the world is struggling to meet the demands necessary to support the ever increasing population and preserve the ecosystem before it is irreversibly damaged. India is a country that takes their environmental responsibility very seriously and strives to minimize their impact in those regards. India has a very diverse ecosystem, that flourishes in its forests and seas. India also relies on forests, seas and wildlife as a resource, especially in the more rural areas, where the vast ecosystem provides for the people. India is a part of the Convention on Biological Diversity and passed several laws such as the Environment Protection Act 1986 in order to protect India's biodiversity.
The delegation of India recognizes the need to take a more proac...
Subscribe to the
Delegate's Club to fully unlock this Position Paper.
You can search and browse the Position Paper Database and read abstracts for each paper. To get access to the full database and the full content of all Position Papers, get a Delegate's Club subscription Learn More
Subscribe Now!