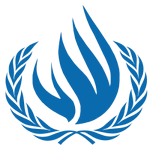 Committee
Human Rights Council
Country
Kenya
Author
POSITION PAPER
Committee: Human Rights
Country: Kenya
Delegate: Elif Güneş
Topic I:Measures against the death penalty The human rights
The Kenya Human Rights Commissions (KHRC) was founded in 1992, during the presidency of Danial arap Moi. Corruption and governmental abuses were at their highest then, and the KHRC had an original mission to monitor, document and make public the repeated rights violations that took place through the country.
Their focus was ...
Subscribe to the
Delegate's Club to fully unlock this Position Paper.
You can search and browse the Position Paper Database and read abstracts for each paper. To get access to the full database and the full content of all Position Papers, get a Delegate's Club subscription Learn More
Subscribe Now!