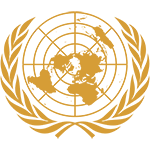 Committee
SOCHUM (ENG - Intermediary)
Country
Sweden
Author
Committee : SOCHUM
Country : Sweden
Topic A : The protection of the rights of the religious minorities
Delegate : Clémence POIRIER – University Jean Moulin Lyon 3 (Poli'Gones)
Promoting human rights is one of the main objectives of Sweden's foreign policy and Sweden considers religious freedom as a fundamental human right that should be protected from persecutions.
Sweden raised the rights of religious minorities to a constitutional right as part of Article 3 of the Constitution: « The public institutions shall combat discrimination of persons on grounds of gender, colour, national or ethnic origin, linguistic or religious affiliation&n...
Subscribe to the
Delegate's Club to fully unlock this Position Paper.
You can search and browse the Position Paper Database and read abstracts for each paper. To get access to the full database and the full content of all Position Papers, get a Delegate's Club subscription Learn More
Subscribe Now!