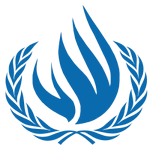 Committee
United Nations Human Rights Council
Country
Korea, Republic of
Author
Comitte : United Nations Human Rights Council (UNHRC)
Country : Republic of South Korea
Delegate : Ilyasa Dwi Cahyono, University of Brawijaya
Topic Area : Topic A (Promoting and Protecting the Freedom of Cyberspace)
Freedom of expression in cyberspace are one of the issue in this industry 4.0 era, Freedom of expression itself is the right of individuals and organizations to exchange information without fear of repercussion or censorship. That right includes not only expressing ideas and opinions and imparting information but also seeking out information, receiving it and being an audience for it. According to the Universal Declaration of Human Rights (UDHR) in Section 19, which states that "everyone shall have the right to freedom of expression; this right shall include freedom to seek, receive and impart information and ideas of all kinds, regardless of frontiers, either orally, in writing or in print, in the form of art, or through any other media of his choice."[1]
Regarding this issue, Republic of Korea view that in freedom of expression in cyberspace have several problem that can emerge namely fake news, censorship, and intermerdiary liability. Republic of Korea have done several action to tackle this issue. To tackle fake news we have established a new "Media Information Review/Investigation Team" to monitor social networking services, distribution of false information, and other criminal acts. On censorship we have blocked violent, sexually explicit, gambling-oriented, and other web site found to violat...
Subscribe to the
Delegate's Club to fully unlock this Position Paper.
You can search and browse the Position Paper Database and read abstracts for each paper. To get access to the full database and the full content of all Position Papers, get a Delegate's Club subscription Learn More
Subscribe Now!