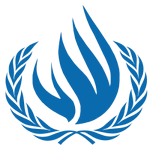 Committee
United Nations Human Rights Council
Country
Australia
Author
Position Paper
Committee : United Nations Human Rights Council
Country : Australia
Delegate : Muhammad Hanif Adhiperdana, University of Brawijaya
Topic Area A : Protecting and Promoting the Freedom o
f Expression in the Cyberspace
The issue of freedom of expression in the cyberspace is considered a complex matter. The invention of Internet enables people to exercise basic rights such as participation in politics as well as social & economic development. For example, public uprisings prompted authoritarian States such as Egypt to implement heavy censorships on press and media in an effort to silence the protests against corruption and social injustice[1]. Even though, there have been attempts from OHCHR to strike a negotiation[2], the Egyptian Government continues to be adamant towards their stances on media censorship.
As one of the most highly-ranked democracies, Australia has maintained its commitment to uphold the values in the Article 18 of Universal Declaration of Human Rights. Our Government through Australian Broadcasting Authority (ABA) has developed a multi-layered content filtering and if the content is serious, Australian Federal Police (AFP) and Department of Foreign Affairs and Trade will take over and cooperate[3]. In addition, the 2011 Evidence Amendment Act protects the rights of anyone active in the publication of news in any medium and the Office of the Australian Information Commissioner (OAIC) holds the responsibility to data protection[4].
Subscribe to the
Delegate's Club to fully unlock this Position Paper.
You can search and browse the Position Paper Database and read abstracts for each paper. To get access to the full database and the full content of all Position Papers, get a Delegate's Club subscription Learn More
Subscribe Now!
-->