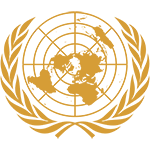 Committee
Security Council
Country
Russian Federation
Author
Committee: UNSC
Country: Russian Federation
Delegate: Haider Qureshi- College of DuPage, Chicago, Illinois, USA.
Topic: Yemen - Rethinking approaches to reaching political stability
Since the inception of UN Security Council, its core purpose has always been to prevent and resolve conflicts around the world. To safeguard human life, property and to establish peace around the world. However, with tremendous remorse, Russian Federation has observed that in this scenario, UN Security Council has failed miserably. There's been a mammoth loss to human life, human property. Leaders have been killed, deposed and exiled. Yemeni citizens have been displaced from their dwellings, an epidemic has caused over half a million Yemenis at the brink of death. An agriculturally adequate country battles one of the worst famine the world has witnessed, yet where is the help? Where is the commitment of (R2P)? Today its pained to see one of its close ally plagued in civil war and destruction while other international players are engrossed in exacerbating the crisis.
Kremlin will not be a quiet spectator to this barbaric atrocity being conducted in the name of diplomacy and national sovereignty, and neither will it entertain any other major power exploiting Yemen's tragedy. Proposes the Yemeni government and Houthi rebels to alleviate the tension through the course of dialogue.
Russian Federation has enjoyed amicable diplomat...