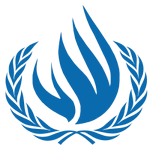 Committee
United Nations Human Rights Council
Country
Hungary
Author
EuroMUN 2019
Committee: United Nations Human Rights Council (UNHCR)
Country: Hungary
Delegate: Caroline Müller-Hofstede, Maastricht University
Topic A: Protection and Promoting Freedom of Expression in the Cyberspace
Checking our phones or computers has become the first thing to do in the morning for the majority of people. Hungary, as a former communist country has rapidly grown to a country with a widespread internet access and a steadily rising internet penetration rate. This constant overflow of information and impressions opened up new possibilities in the political and social landscape, wherefore the right of freedom of expression has reached new dimensions. However, the rising cyberspace accompanies dangers and threats. Concerns about criminals, abuses and terrorism have become not only prevalent the streets but also increasingly on online platforms.
Besides the freedom of expression it is necessary to ensure the security of our citizens. The government does not want to place and restrictions on access to social media or communication. However, there is the rising need for some regulations on a national and international level. For Hungary is is essential to restrict two forms of content: either content that denies the Holocaust or humiliates national symbols or that is not in compliance with the rule...
Subscribe to the
Delegate's Club to fully unlock this Position Paper.
You can search and browse the Position Paper Database and read abstracts for each paper. To get access to the full database and the full content of all Position Papers, get a Delegate's Club subscription Learn More
Subscribe Now!