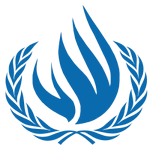 Committee
United Nations Human Rights Council
Country
Rwanda
Author
Position Paper
Committee: United Nations Human Rights Council
Country: Rwanda
Delegate: Parissa Rahimian, Bucerius Law School
Topics: A. Protecting and Promoting Freedom of Expression in the Cyberspace
B. Human Trafficking with a focus on child prostitution and sex tourism
A. Protecting and Promoting Freedom of Expression in the Cyberspace
The past decades have witnessed the rapid proliferation of internet access and popularization of social media platforms. Simultaneously, new challenges arouse with regard to quality and reliability of shared information on these platforms. We are especially sensitized to the danger of media as a tool of war and manipulation as this was a main precondition for the Rwandan genocide in 1994, which resulted in an estimated 800.000 casualties.[1]The conflict between the ethnic groups in our country was severely deepening by hate propaganda through media.[2]
Subscribe to the
Delegate's Club to fully unlock this Position Paper.
You can search and browse the Position Paper Database and read abstracts for each paper. To get access to the full database and the full content of all Position Papers, get a Delegate's Club subscription Learn More
Subscribe Now!
-->