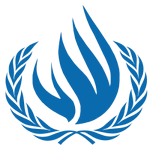 Committee
United Nations Human Rights Council
Country
South Africa
Author
United Nations Human Rights Council
South Africa
Tatyana Ibrahim, Institut Teknologi Sepuluh Nopember
Topic A: Protecting and Promoting Freedom of Expression in the Cyberspace
"For to be free is not merely to cast off one's chains, but to live in a way
that respects and enhances the freedom of others." – Nelson Mandela
Freedom of expression is of utmost importance to the protection of human rights, as clearly stated in Article 19 of the UN Universal Declaration of Human Rights and in the International Covenant on Civil and Political Rights (ICCPR). Nowadays the exercise of freedom of speech also takes place on the internet. With the total number of internet users covering 53% of the population, protecting cyberspace becomes pivotal to a nation's interests. The anonymity that the internet provides allows irresponsible users to spread misinformation and walk away with little to no consequences. Only 4% of internet users could systematically differentiate between legitimate and fake news,[1] and this fact can exacerbate political disturbance at national level.
New challenges always emerge when talking about cyberspace, the platforms in which freedom of expression is usually exercised in this era – social media giants like Facebook and Twitter – have come to play, as the question of their liability becomes more urgent. Users of cyberspace are subject to a regime of private censorship and content moderation, in some countries more extreme than others. This difference makes it difficult to bridge the gap between international and national laws regarding the freedom of expression.
South Africa's National Department of Justice and Constitutional Development introduced the Cybercrimes and Cyber Security Bill...