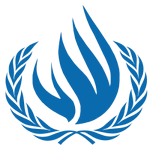 Committee
United Nations Human Rights Council
Country
Nigeria
Author
Committee: UNHCR
Country: Federal Republic of Nigeria
Delegate: Teun de Koning, St Michaël College
Topic: Protecting and Promoting Freedom of Expression in the Cyberspace
Nigeria, an African nation that might by some be considered a so-called "Third World" country. While it is debateable whether "Third World" is still an appropriate term for nations in the 21st century, it certainly does not in any sense apply to Nigeria. Nigeria is a growing power with it being the largest economy in Africa since 2014, thereby it has been projected by Citigroup that Nigeria will have the highest average GDP growth in the world. Economic growth brings technologic improvement. Nigeria is quickly being introduced to the internet and with an admittedly quite unstable political situation in Nigeria it is crucial that with the integration of the internet it will become and remain free.
Subscribe to the
Delegate's Club to fully unlock this Position Paper.
You can search and browse the Position Paper Database and read abstracts for each paper. To get access to the full database and the full content of all Position Papers, get a Delegate's Club subscription Learn More
Subscribe Now!