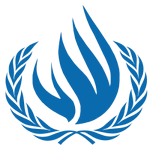 Committee
United Nations Human Rights Council
Country
Slovakia
Author
Topic A: Protecting and Promoting the Freedom of Expression in the Cyberspace – Slovak Republic
As the international community has declared in Article 19 of the International Covenant on Civil and Political Rights in 1966: "Everyone shall have the right to freedom of expression, including the freedom to seek and impart information and ideas of all kinds, regardless of frontiers, either orally, in writing or in print, art, or through any other media of his choice". In 2017 there were 7,4 billion people in the world of which 48% used the internet. The Internet has thereby become a vital communications tool which individuals can use to provide information, exchange ideas, communicate with people from all over the world and most importantly: exercise their right to freedom of expression. We, the delegation of the Slovak Republic, acknowledge the importance of every person's freedom of speech and are in favor of its protection and further promotion.
We have therefore signed the International Covenant from 1966 and implemented its constituent parts into our Constitution. The only reason...
Subscribe to the
Delegate's Club to fully unlock this Position Paper.
You can search and browse the Position Paper Database and read abstracts for each paper. To get access to the full database and the full content of all Position Papers, get a Delegate's Club subscription Learn More
Subscribe Now!