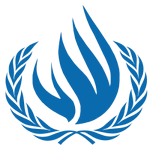 Committee
United Nations Human Rights Council
Country
China
Author
Protecting and Promoting the Freedom of Expression in the Cyberspace
Our world has entered an internet age in which interconnectivity has exponentially increased and where new challenges to national sovereignty and security have emerged. As of April 2019, it is estimated that more than half of the world's population has access to the internet, mounting up to 3,2 billion people world-wide and with more than 50% of these users residing in Asia. With so many users world the regulation and protection of users in the cyberspace has become an issue of paramount importance. With the increase in digitalisation, users have become increasingly vulnerable as the leeway given to cybercriminals increases. The damage caused by cybercrime is expected to reach 6 trillion US$ by 2021. The People's Republic of China reaffirms its belief in the right to freedom of expression protected by the Universal Declaration of Human Rights but also the right to security at it is expressed in the Article 28 of our Constitution. The People's Republic of China urges international community to act upon this threat in order to protect our citizens' rights. We stand by the Unite...
Subscribe to the
Delegate's Club to fully unlock this Position Paper.
You can search and browse the Position Paper Database and read abstracts for each paper. To get access to the full database and the full content of all Position Papers, get a Delegate's Club subscription Learn More
Subscribe Now!